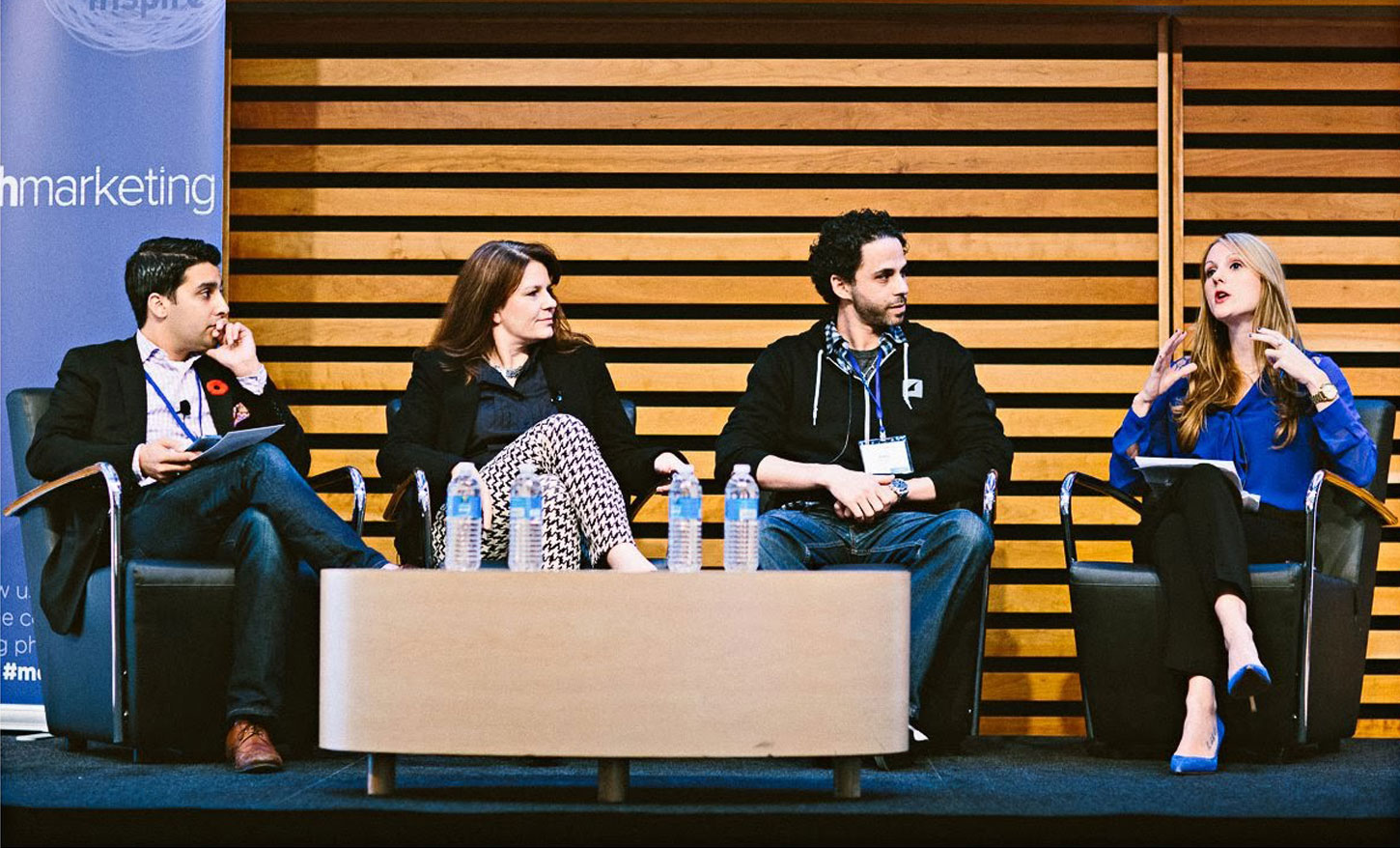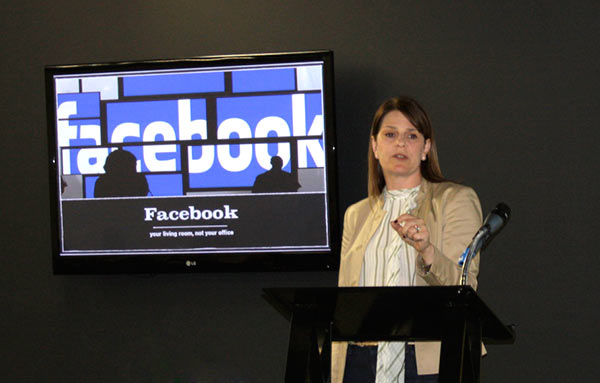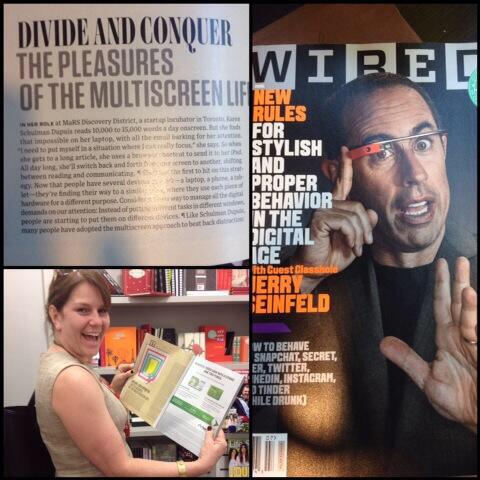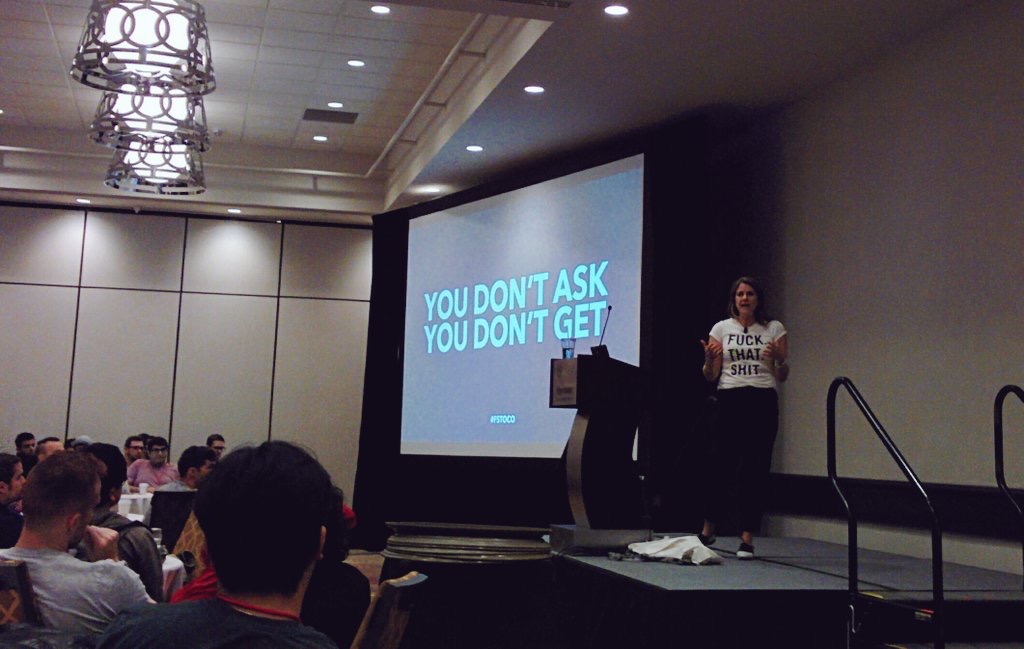 Women in…
…business, technology, leadership, life…
These talks are deeply personal. I want to help 20 year-old women find their 40 year-old voice, and encourage 40+ year-old women to embrace their power. These keynotes aren't just for women, and they aren't filled with meme-quality quotes and empty platitudes. They are entertaining, resonant, and filled with purposeful actions. Attendees walk away with tangible steps and insight on how to build resilience, own their value, find their voice, and show up like a true ally.
Social and Digital Media
Training, Trends, & Workshops
Applying 20+ years of experience in teaching and designing curricula in corporate and college settings, I help guide entrepreneurs, and traditional enterprises to strategically, effectively, and sustainably use social media platforms and tools to build their brands, drive sales and promote growth.
Popular subjects include (but aren't limited to):
Business Model Canvas for Social Media

Digital Marketing and Strategy

Social Media 101 (including all leading platforms)

Social Media and your industry
Leadership & Management
Our organizations and teams deserve leaders that are willing to go beyond a checklist, or stated mission, vision and values. Are you brave enough to take an unvarnished and vulnerable look at who you are as a leader? This isn't about saving face. It's about finding grace.
2018
Amazon Canada (Toronto)
Inaugural Women in Tech event
Speaker + Panel
SheWorx Roundtable (Toronto)
Keynote
Marit Collective (Waterloo)
Talk the Walk Series
Panelist
Broad Conversations Radio Show (Hamilton)
Guest
2017
Remarkable Women of Quinte (Belleville)
Keynote
Women's Business Network (Peterborough)
Keynote
TechKW (Waterloo)
Speaker
Community Builders of Canada (Toronto)
Panelist
NORCAT (Sudbury)
Social Media for Startups
Keynote + Workshop
2016
Canadian Women in Entrepreneurship (Toronto)
Government of Canada Panelist
Rotman School of Management (Toronto)
Panelist
Full Stack Toronto [FSTO]
Closing Keynote
Change the Ratio (Waterloo)
Closing Keynote
Fireside Conference (Toronto)
Speaker
Year of Code Waterloo
Eureka Gala
Closing Keynote
Explode Conference (London)
Master of Ceremonies +
Panelist Moderator
NORCAT (Sudbury)
Social & Digital Trends
Keynote + Workshop
NORCAT (Sudbury)
Startup101
Keynote + Workshop
2015
Ontario Bar Association (Toronto)
Jump on the Brand Wagon
Speaker + Panelist
FITC Women (Toronto)
Speaker
NORCAT (Sudbury)
Social Media Trends
Keynote + Workshop
2013-2014
Women in Communications and Technology (Toronto)
Keynote
MaRS Green Energy Hackathon (Toronto)
Host + MC
MaRS Advanced Energy Centre Launch (Toronto/Washington DC)
Host + MC
Mesh Marketing Conference (Toronto)
Panelist
Mesh Marketing Breakfast (Toronto)
Panelist
Edelman Canada (Toronto)
Real-time Marketing
Panelist
Social Media Week (Toronto)
DemoPit
Curator
Social Media Week (Toronto)
Is Canada Falling Behind in Innovation? Panel
Curator + Moderator
Tweetstock 8 (Brantford)
Speaker
Canada 3.0 (Toronto)
Women in Technology
Panelist
2011-2012
Emerging Leaders (London)
Closing Keynote
PodCamp (Toronto)
Women in STEM
Panelist
Desire2Learn (Waterloo)
Mobilize Conference
Panelist
International Women's Forum (Stratford)
Panelist
Ignite Waterloo
Speaker
Tweetstock7 (Brantford)
Panelist
Ignite Parents (Stratford)
Speaker
Ignite Stratford
Curator + Host + Speaker
Marketplace Conference (Waterloo)
Social Media Idol Winner